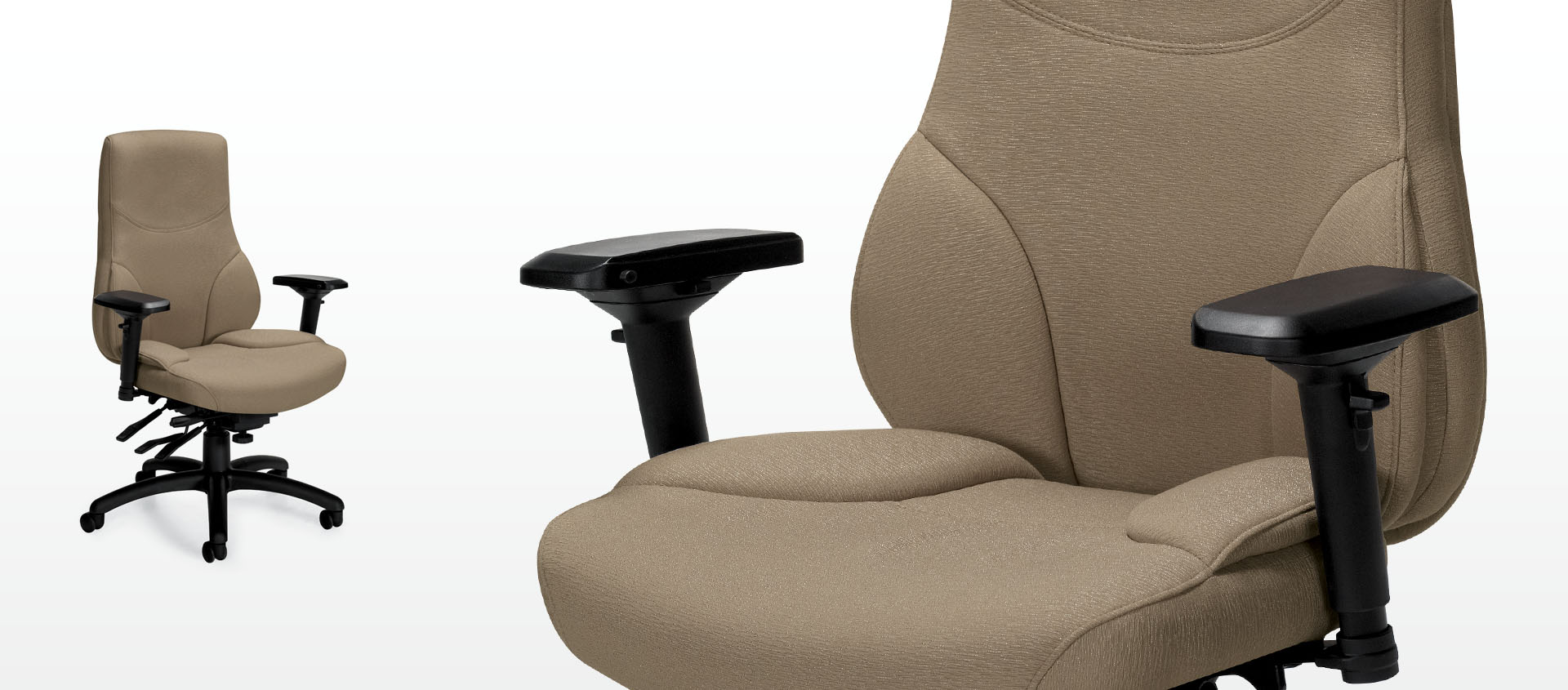 Admiral™
Admiral offers the right size for everyone! Multiple seat widths and back sizes provide a custom fit and personalized comfort for all body types.
Admiral offers multi-tilter and knee-tilter models in three different seat sizes.
The majority of people will find the "Standard Seat" to be a comfortable fit.
Larger individuals will appreciate the increased dimensions of the "Generous Seat" and petite users will prefer the reduced scale of the "Small Seat".
Multi-Tilter models are standard with sliding, seat depth adjustment to further enhance the fit of the chair.
Operators, task chairs and stools are only available with the "Small Seat".
The compound curves of the back and seat cushions on all models support the body's contours and provide lasting comfort.
Admiral also features a fully adjustable arm that can be locked in the user's desired position.