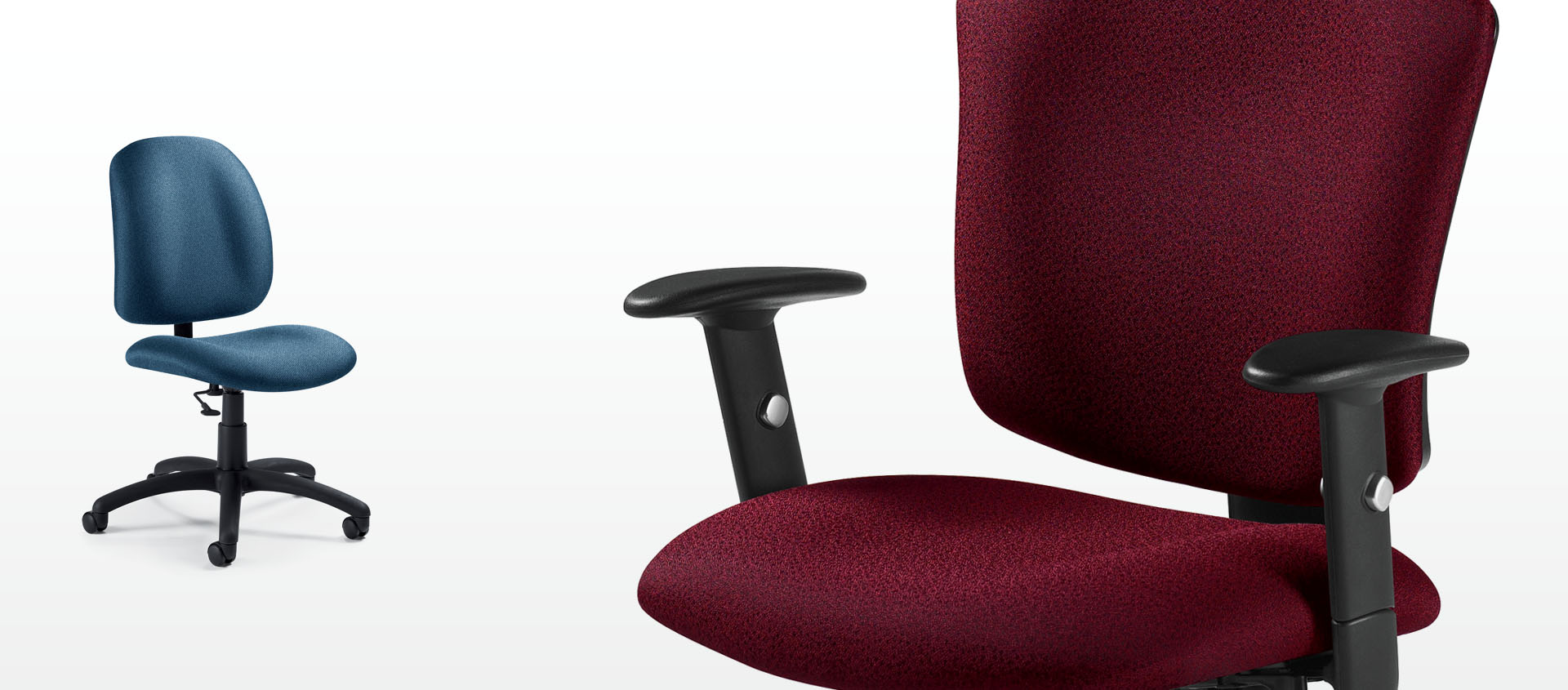 Academic Task
Durable task seating designed to sustain years of use in educational and training room applications.
Ergonomically designed for increased comfort and productivity.
The back bar is welded to the chair mechanism and the backrest is permanently fixed in height and angle.
All models are standard with a five-legged, injection molded base in black only.