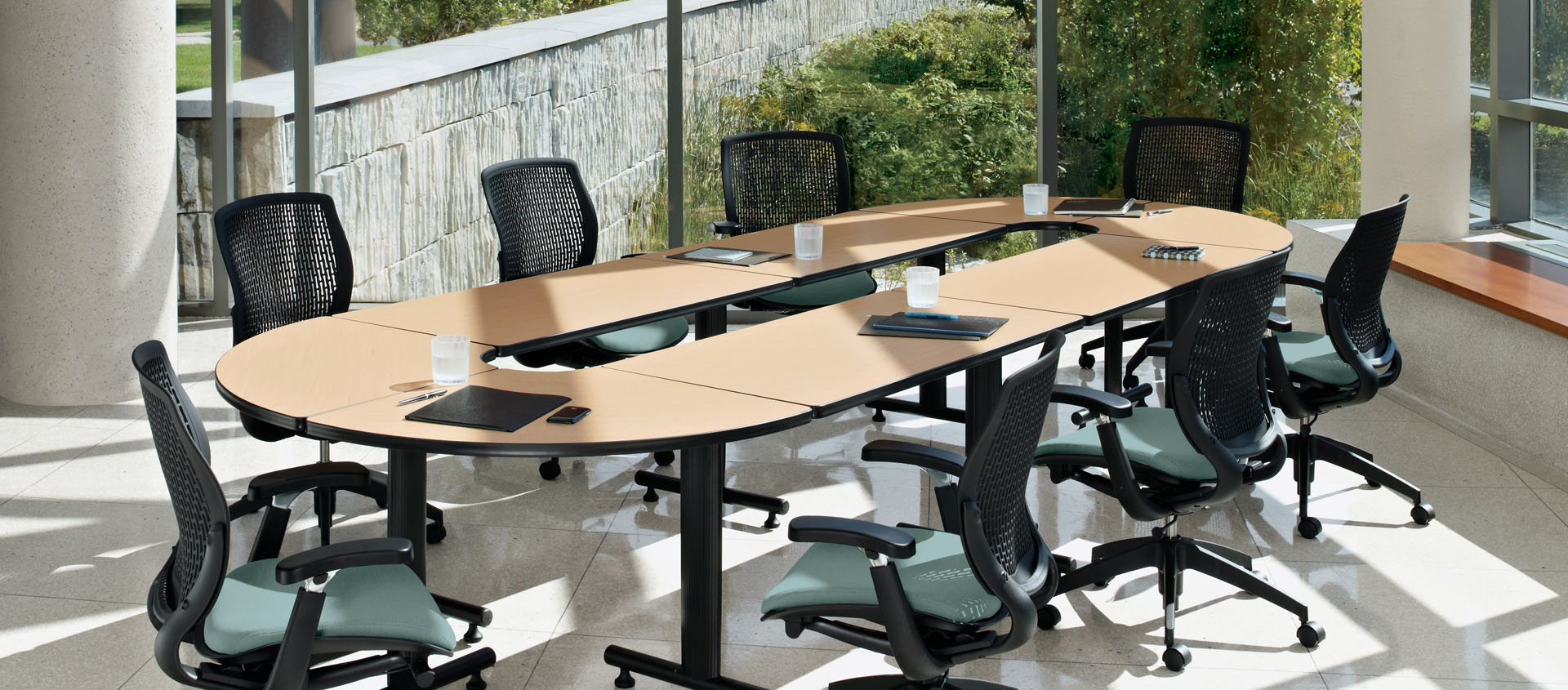 ConnecTABLES®
ConnecTABLES is an affordable, highly flexible modular system of linking and freestanding tables.
A wide variety of top shapes and depths provide endless solutions for the changing needs of the fast paced office.
ConnecTABLES is available in contemporary colors with stylized leveling glides or optional casters.
Arrangements are quick and easy to setup or reconfigure when needs change.
Connectables modular units will provide quick and affordable answers for all sizes and shapes of rooms and applications.