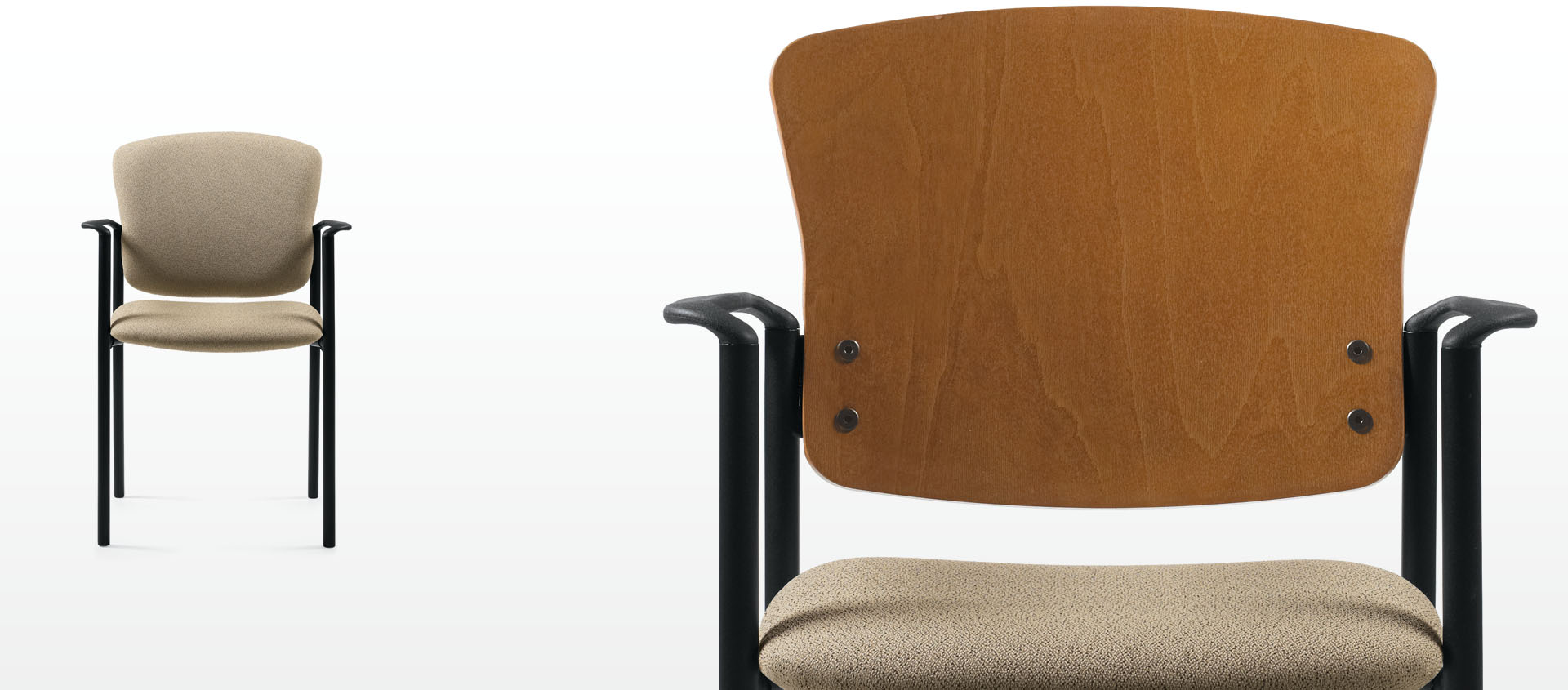 Twilight™
Flared back design is available in wood or with an upholstered cushion, with or without arms.
Contemporary solutions for environments that require mobile flexibility, whether used for meeting rooms, guest seating, or multi-purpose rooms.
Upholstered seats are made from a high density Ultracell™ foam that provide exceptional comfort and support all day.
Comet tables and connecting brackets are compatible with the Twilight Series.
Please refer to the price list for specific model stacking capabilities.