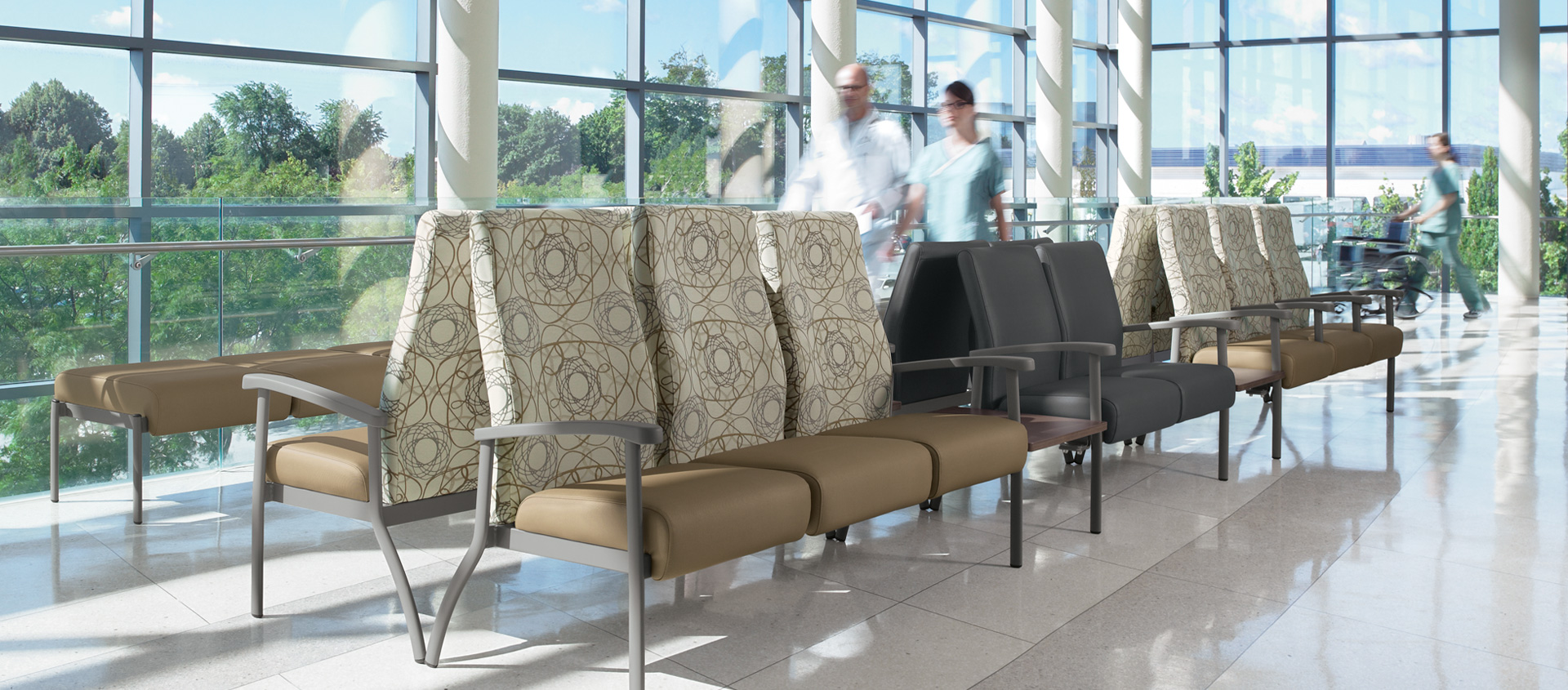 GC Belong™
GC Belong provides a complete solution for the most demanding environments.
GC Belong was developed to meet the needs of the most demanding environments and the intensive cleaning procedures associated with today's infection control requirements.
The series includes individual chairs for patient rooms, interlocking configurations for public spaces and specialty items such as hip replacement chairs, bariatric seating, flexback chairs, and models with mobility casters.
A complementary table series completes the program.
GC Belong is constructed with a reinforced, steel frame that incorporates a welded crossbar to connect the leg and arm uprights for exceptional strength and durability.
Both the seat cushion and the back cushion are fitted with high density Ultracell foam for long life and superior comfort.




You May Also Like
A rugged, steel version of Primacare for high traffic applications.

The perfect blend of versatility and comfort when a reliable solution is required.

A simple design that delivers comfort and durability in a wide range of models.