Sustainability and Partnership: With a Little Help from our Friends
Spotlight, Trend | January 05, 2022
We analyze the resources used at Global to ensure that virtually all waste produced during manufacturing, as well as resources used in products, are reclaimed and reused. This closed-loop manufacturing approach has enabled us to divert 100% of our manufacturing waste from landfills. While Global's products are designed to last via modular and flexible design and non-obsolescence policies. We provide a range of options to disassemble, reuse, recycle or dispose of our products responsibly at the end of their lives.
No manufacturer accomplishes complete environmental sustainability with just one initiative, and Global has several. Here's the story of one of our earlier and most successful efforts, our 13-year partnership with Echoes in the Attic, a local eco-retailer that upcycles discarded textiles into beautiful, handmade, vegan leather, small-batch, zero waste eco-bags.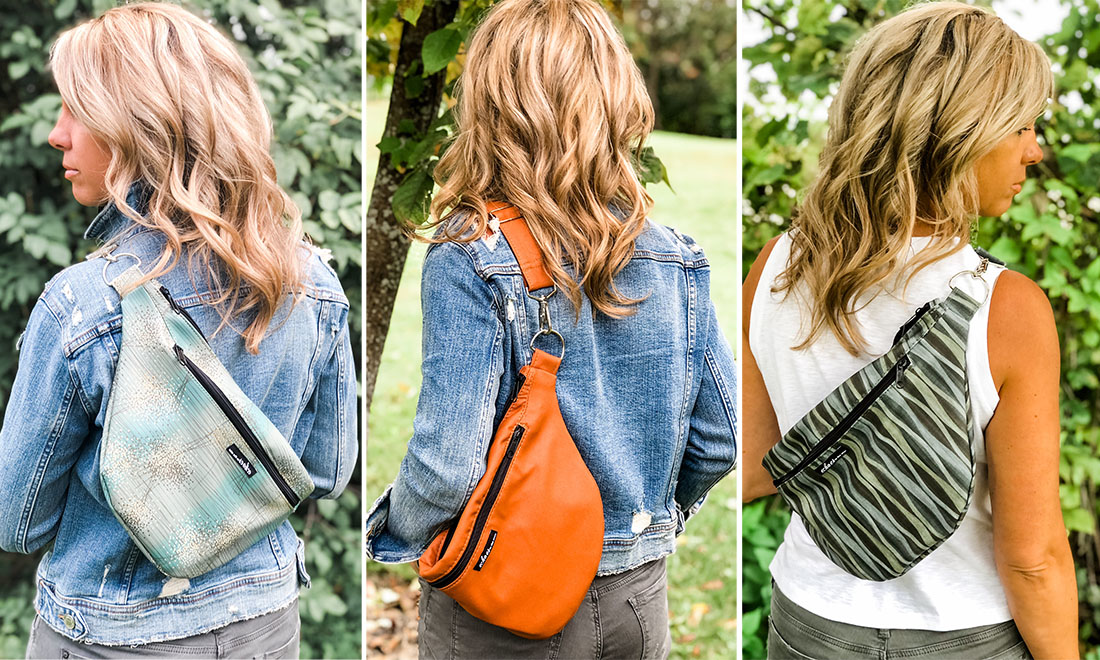 Laura Langevin, founding partner at Echoes tells the story: 'We got a call from Tom, who was looking for environmentally friendlier ways to deal with the excess bolts, and we've been taking fabric ever since... about 13 years! … We can say we've diverted about 130 tons of excess textiles in our 16 years of business and of that amount, Global's fabrics account for probably 125 – 129 tons. Most of our bags start with Global vegan leather, and then we add designer fabric for a punch of individuality to some of our bags.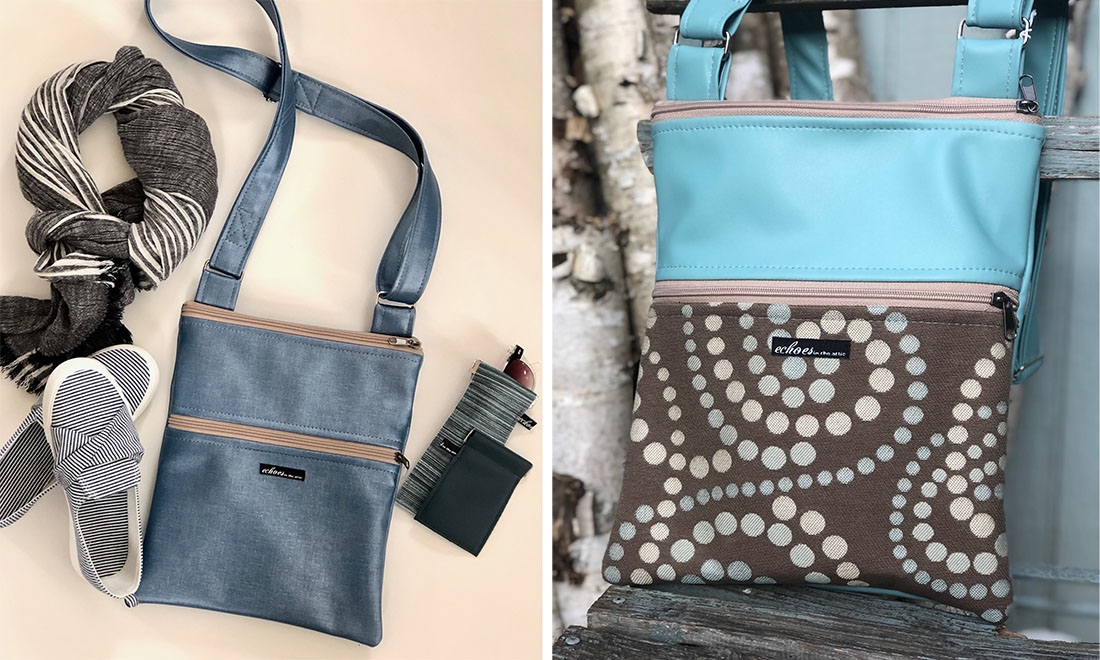 "[We also] have a complete line dedicated to just vegan leather, all from Global, called PlainJane. Nothing about them is plain, [except the unpatterned and unmixed textiles]. Our latest design is called the UpSized SlingBag. We've dropped three collections and the first two sold out completely in no time. Of the last and biggest collection, we only have a few left… We are a small company but are heading into our 17th year of business."
Echoes in the Attic was born from an effort to provide good stewardship of the resources that our amazing planet provides, and to influence people's thinking by proving that personal choices can make a significant difference. Because there is still a little waste from their bag manufacturing process, they pass on leftovers to local artists and craftspeople, as well as recycling through their donor factories, so their bags and our upholstery facility are both truly zero waste
Global Furniture group is delighted to be a trusted partner in Echoes' phenomenal success over the past 13 years, and into the future.
Enjoy this article? Don't forget to share.
---