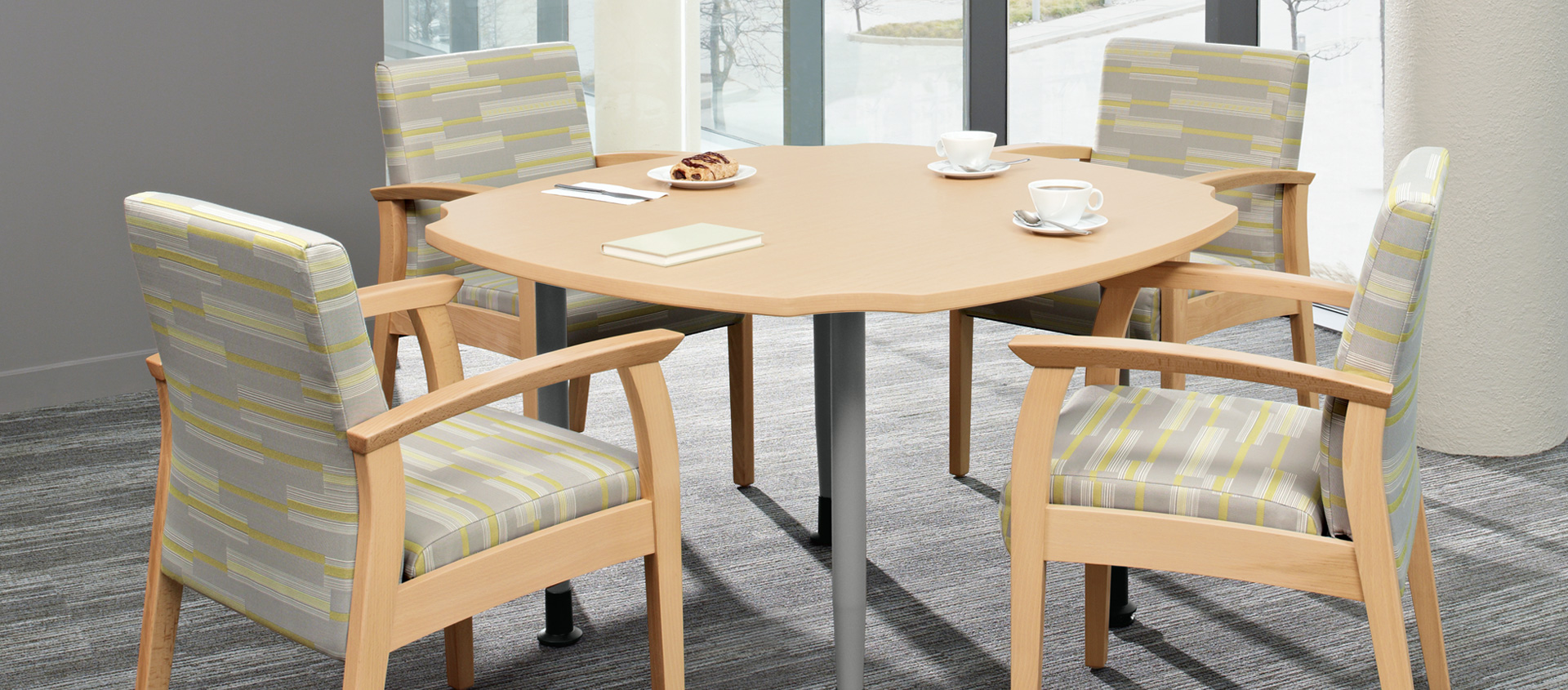 Floral™ Tables
Floral Table captures design and ergonomic function unlike any other table product. The purpose of the Floral Table came from extensive work, with a leading facility dealing with limited mobility and greater dependence by residents and patients on caregivers requiring assistance during activities and mealtimes. The creation of the soft inward cut out at each corner provides a curvature that allows the body of the caregiver to sit in a more ergonomically friendly position reducing awkward posture and reach strain. Thus, preventing the ever increasing injuries experienced by the caregiver while performing routine tasks during mealtimes or activities. Beyond the attractive appearance of the Floral design and ergonomic value described above, caregivers love this product as it defines the surface area for each user when infringement on another's space can cause agitation or concern.
The Floral table is a durable, high impact resistant solution that can be used for dining and activity areas. The tops are offered in a variety of beautiful thermally fused and high pressure laminates with a with a coordinating 3mm polymer edge.
The legs are metal in several attractive baked epoxy paint finishes. The base of the legs offers an adjustable glide, with 1.5" height adjustment. This helps in areas where stability is challenged by uneven floors or if additional height is required for accommodation of chair arms. All leg attachments utilize screws being inserted into pre-drilled metal inserts ensuring the strength and integrity of the product.
Attractive top design offers an inward curve at each corner allowing comfortable access if assistance with eating is required.
Glides have an adjustable 1.5" range.