Affiliations
Environmental Certifications
level™

level™ certification, based on the ANSI/BIFMA e3-2012 furniture sustainability standard, sets furniture manufacturers on a path toward greater sustainability over time. Based on environmental and social criteria set forth in the standard, a product's entire supply chain is assessed.
Certification assessment includes an evaluation of specific corporate policies and guidelines and an assessment of associated company manufacturing facilities. Products must meet quantifiable milestones of environmental and social performance at every step of development.
The quantitative assessment addresses four categories: material use, energy and atmosphere impacts, human and ecosystem health and social responsibility.
Manufacturers earn points in each of the four categories. The level™ brand and its numeric rating of 1, 2 or 3 indicate what threshold of certification a product has achieved. level™ 3 is the highest rating.
Website: levelcertified.org
---
FSC®
Our goal is to increase our certified manufacturing facilities and eliminate unwanted wood sources. Our commitment is demonstrated through our wood policy.
Website: fsc.org | preferredbynature.org
---
Green Key

Global (Hospitality) has recently become the only furniture manufacture to-date to be certified under the hospitality's Green Key program. Global products can now contribute to a hotels operating and sustainable ratings helping them garner higher eco-ratings.
The Green Key Eco-Rating Program is a graduated rating system designed to recognize hotels, motels and resorts that are committed to improving their environmental and fiscal performance.
Based on the results of a comprehensive environmental self-assessment, hoteliers are awarded a 1-5 Green Key rating and provided with guidance on how to "unlock" opportunities to reduce environmental impacts and operating costs through reduced utility consumption, employee training, and supply chain management.
Website: greenkeyglobal.com
---
Greenguard


The GREENGUARD mark means that a product has been tested using stringent environmental chamber methods and found to meet GREENGUARD's Indoor Air Quality Standards. GREENGUARD Certified Products are low emitting and contribute minimal levels of pollutants to indoor environment.
What customers will look for in certified products:
VOC Emissions vs. VOC content
Has the product been tested in the last 12 months?
Has the product been proven to emit acceptable levels of VOC's and formaldehyde?
Is the product readily available?
Is the product competitively priced?
Has the product received independent third-party certification?
Buildings are LEED certified
Products are GREENGUARD certified

Website: greenguard.org
---
ISO 9001:2008
Website: iso.org
---
ISO 14001:2004
ISO (International Organization for Standardization) is the world's largest developer and publisher of International Standards.
ISO 14001 is an international environmental management system which assures our customers that they are buying products from a company that cares about the environment, enhances the company's image and saves money.
Website: iso.org
---
OHSAS 18001:2007
---

Memberships
Association of Canadian Ergonomists (ACE)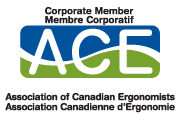 The Global Group firmly believes ergonomics plays a vital role in contributing to the health and wellness in the workplace of today's diverse population.
In support of this believe, Global became the first Corporate Member of the Association of Canadian Ergonomists (ACE) in 2001. ACE is the voice of ergonomics in Canada and believes that high quality ergonomics is good for business and good for people. On an on-going basis Global partners with ACE to contribute to the development and promotion of ergonomics in Canada.
Employs a certified professional ergonomist who:

Provides advice and guidance to The Global Group throughout product life cycle
Serves as an ergonomics resource to client


Strives to design products that:

Fit the intended users
Promote personal comfort and enhance performance while minimizing the safety and health risks associated with today's workplace
Keep pace with the rapid development of technologies and quickly changing aspects of the workplace


Provides customers with up-to-date practical ergonomics information and educational opportunities.

Website: ace-ergocanada.ca
---
Canadian Office Products Association (COPA)

We are a corporate member.
Website: copa.ca