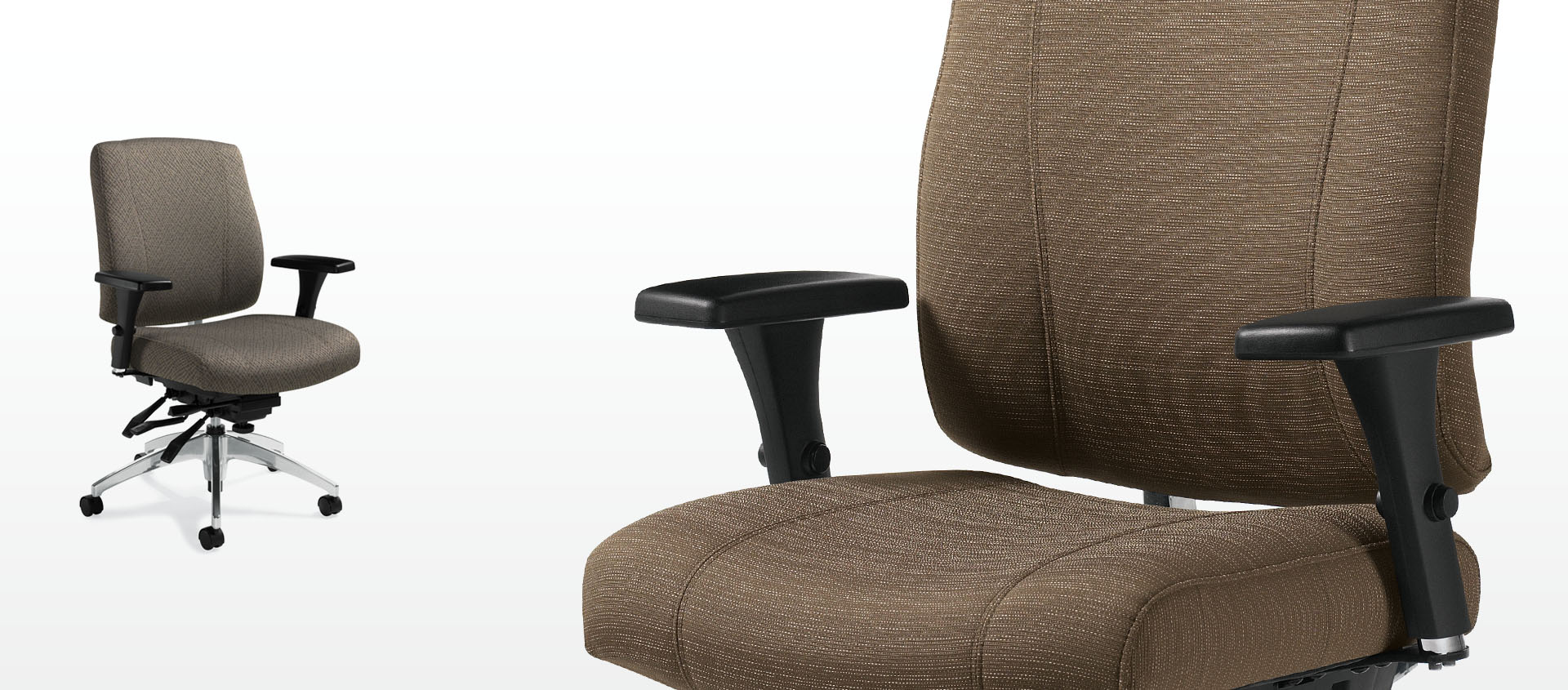 Triumph®
Triumph offers active ergonomics in an Executive Task Chair with lumbar support that adjusts both horizontally and vertically.
Additional features include a seat depth adjustment to accommodate the length of your thighs.
Choose from two back heights that each offer an infinitely adjustable seat angle and a sliding seat depth adjustment.
Standard arms are height adjustable with an articulating armpad. Armcaps slide forward, rearward and inward.
Lumbar adjustment knob can be rotated horizontally or vertically to adjust both lumbar support and back height.
Triumph offers ultimate capabilities in ergonomic adjustments.
Frame is standard in polished aluminum with an arched aluminum base.
Polished aluminum back trim complements the aluminum finish and highlights the adjustable lumbar support.
Designed by Zooey Chu.