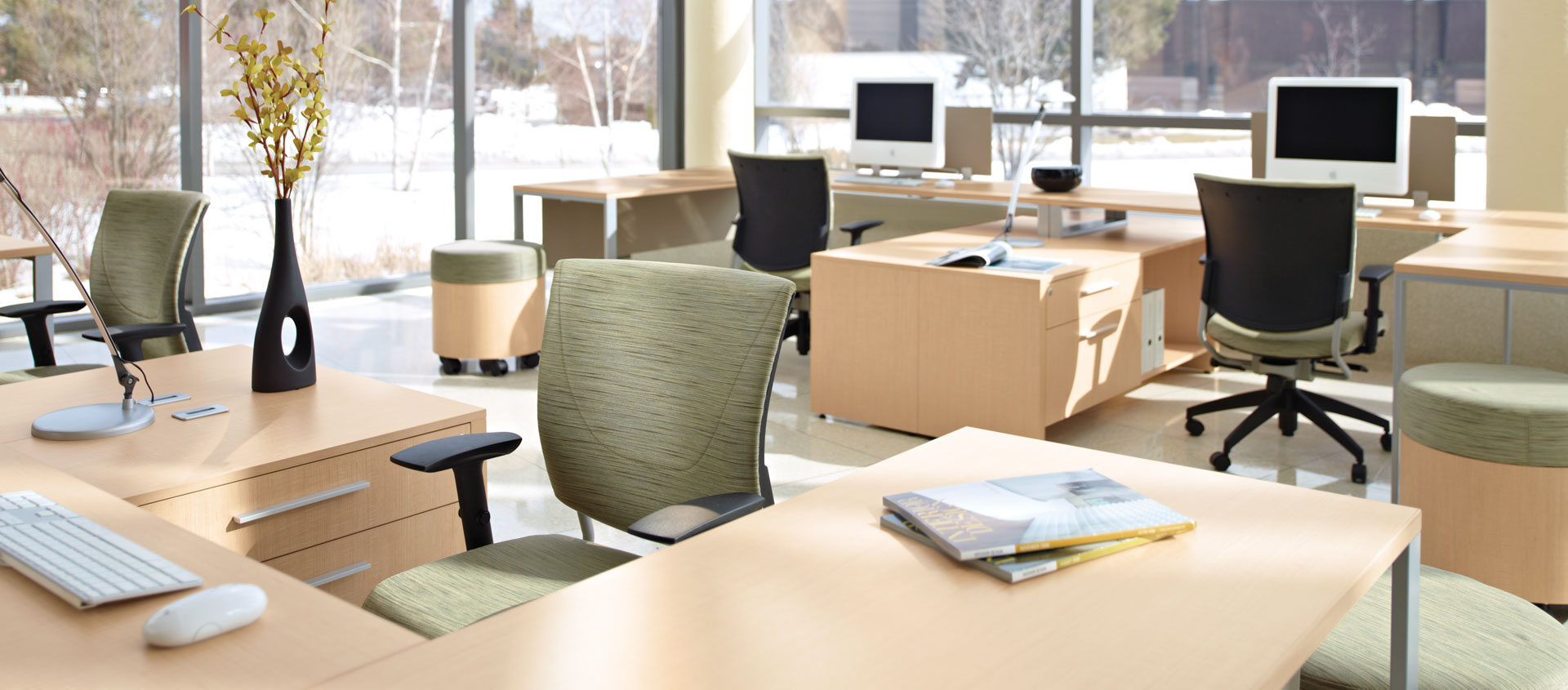 Working together has never felt better.
Enjoy the view and leave the work cubicle behind with Princeton's progressive and personalized workstations that define 'your place' without the walls.
products shown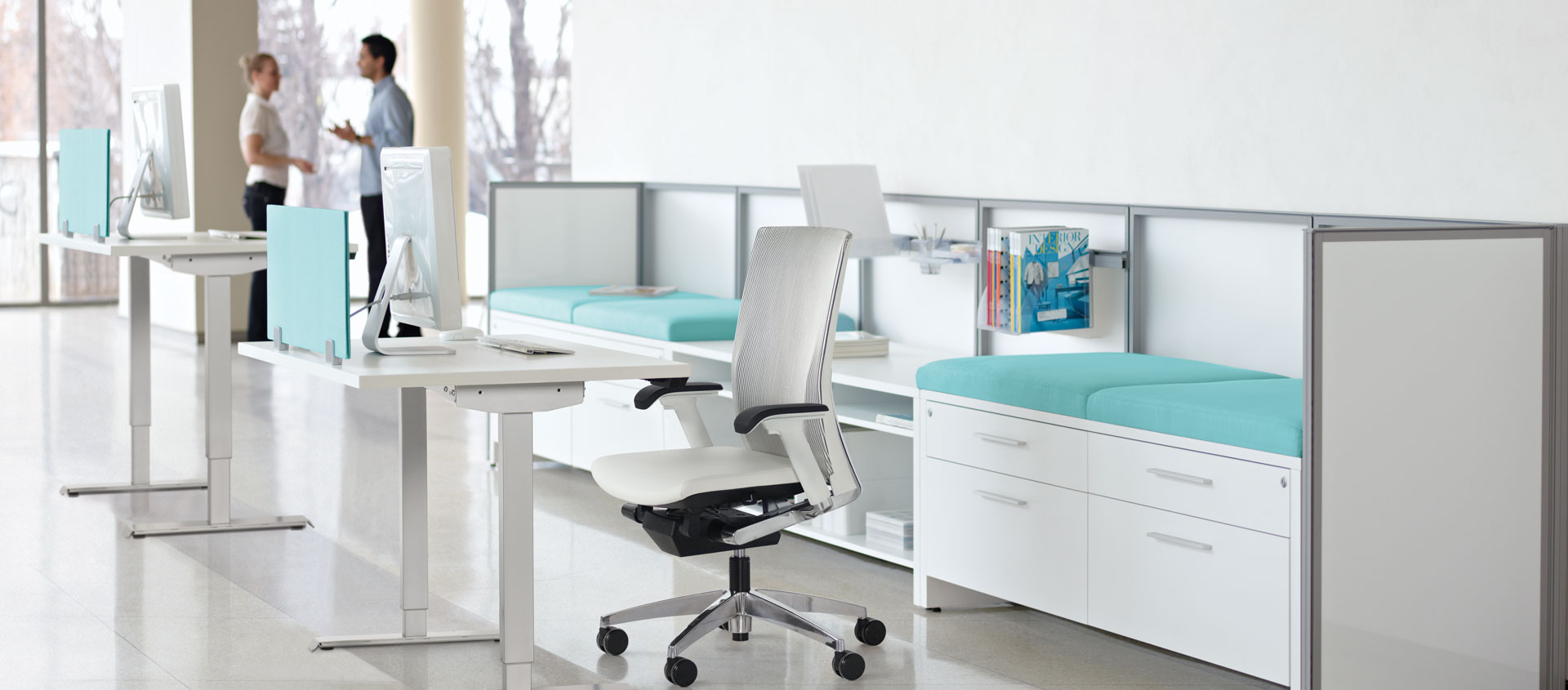 Change it up and elevate your work surface.
Getting on your feet for part of the day is a healthy solution if you have long hours of dedicated computer work.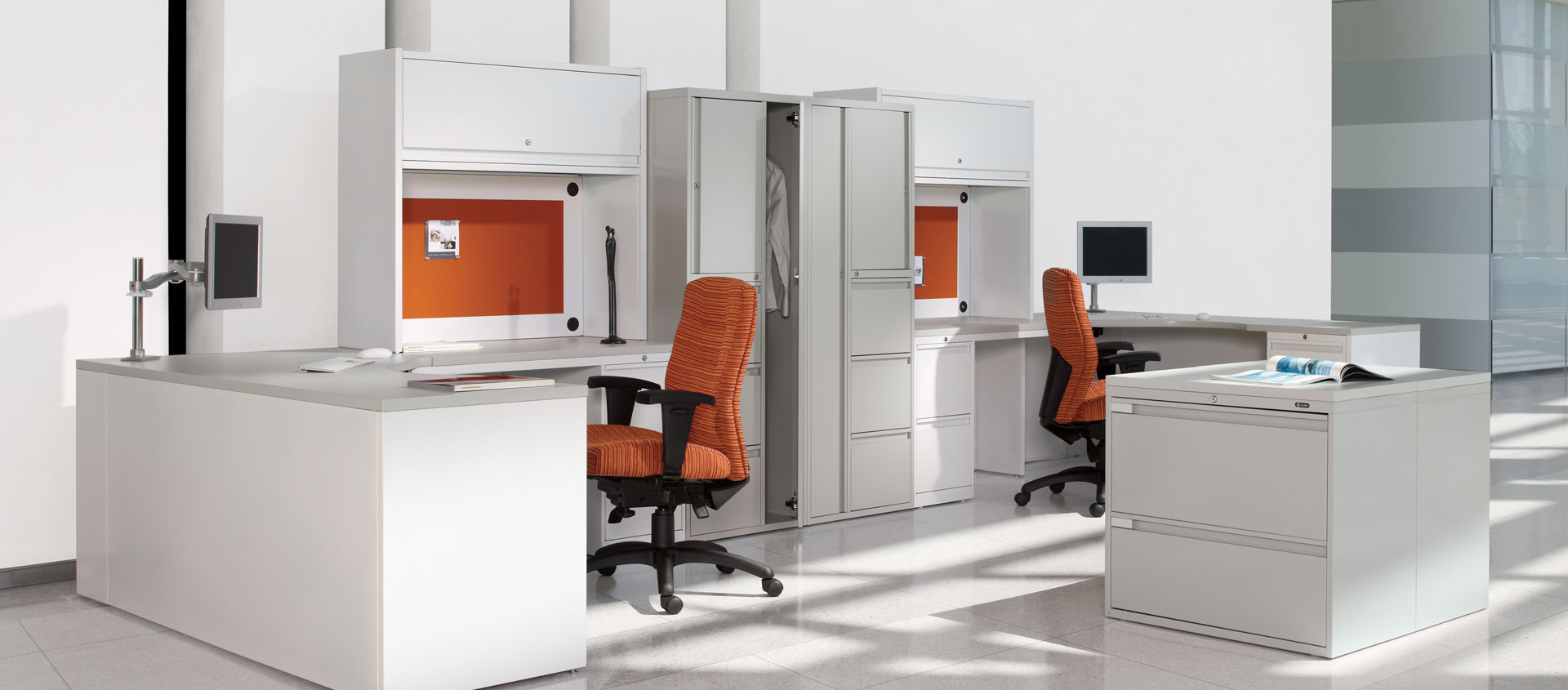 +
Office Accessories
MON1SDEH Single Screen Single Extension Arm with Height Adjustment.
view series>
+
Synopsis®
5081-3 Medium Back Multi-Tilter.Designtex, Flux (FU32).
view series>
Integrated metal storage and desking for the most demanding environments.
Maintenance, service and transaction environments present their own unique challenges. An efficient workspace and contemporary look is possible even when the going gets really tough.
products shown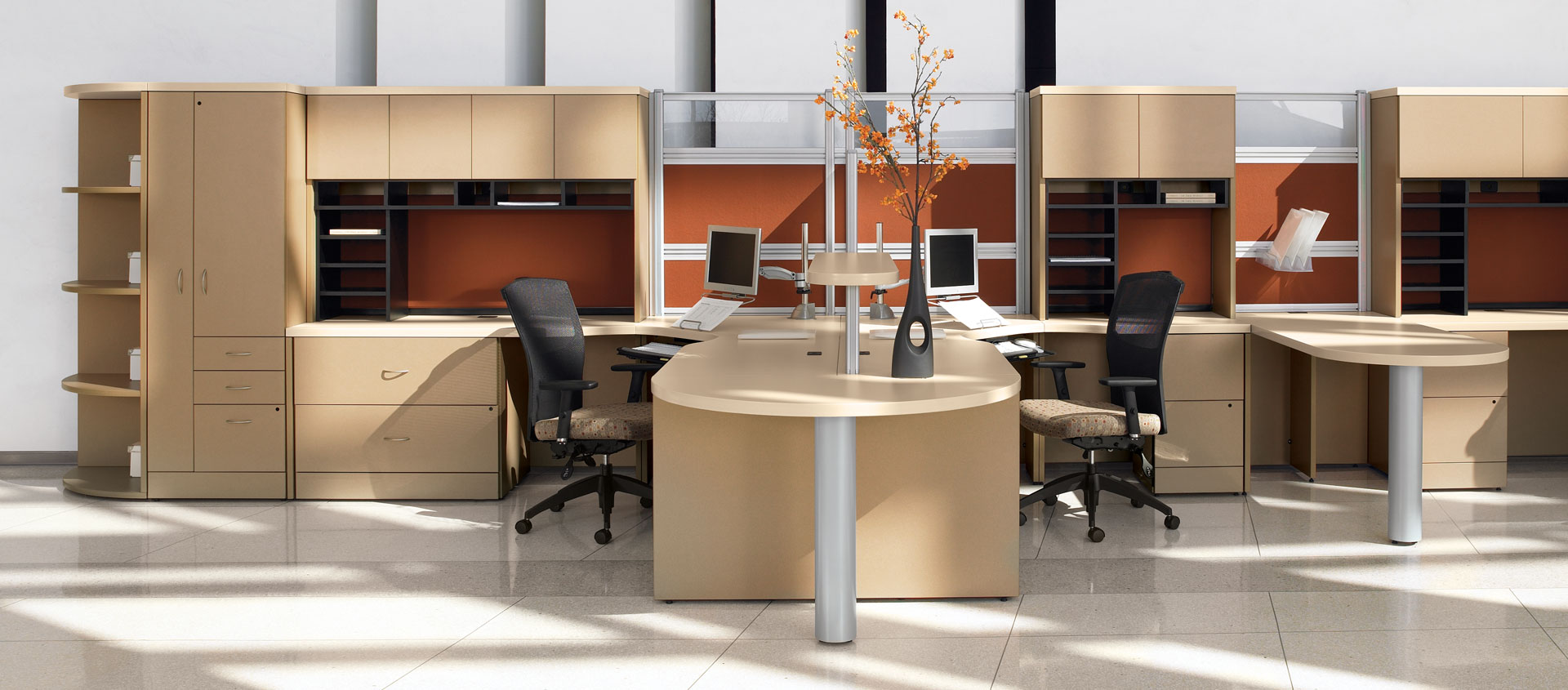 Define your space and still stay with the team.
Correlation with Divide keeps the team together with the familiarity and features of a closed office environment.
products shown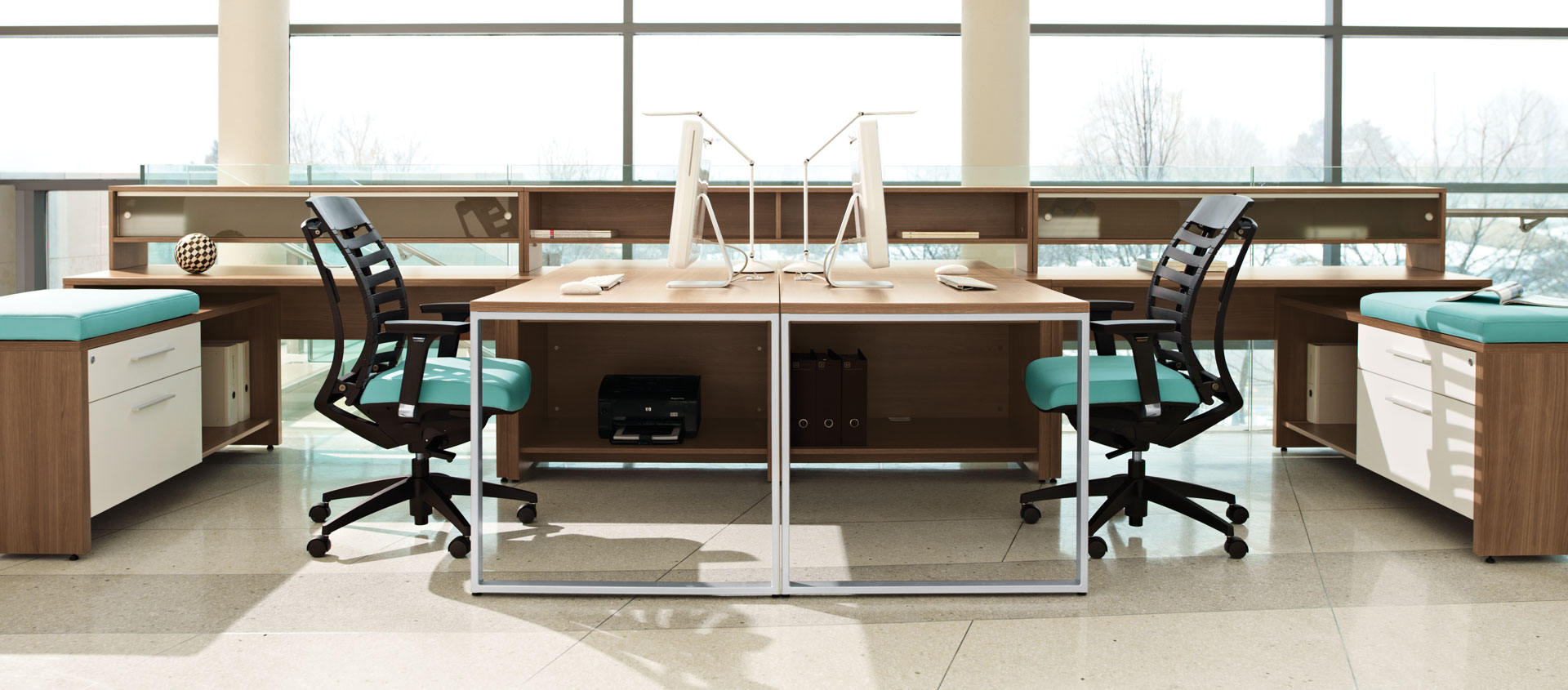 +
Princeton™
PN1160DS Desktop Storage with Glass Doors. Winter Cherry (WCR).
view series>
+
Princeton™
PN3072OMR Overlapping Return with Metal Leg. Winter Cherry (WCR) with Tungsten (TN) leg.
view series>
+
Princeton™
PN2360NCR and PN2433CU 23" Narrow Credenza with Cushion. Winter Cherry (WCR) and White (WHT) with Momentum Tate, Capri (YGK2).
view series>
Leave the work cubicle behind.
Get out of the box and share a little of what you know with the person next to you. It's a great way to mentor new hires or feel a part of the team if you just came on board. Princeton is the newest member of our laminate desking products and it is all about making 'your' place a great place to work.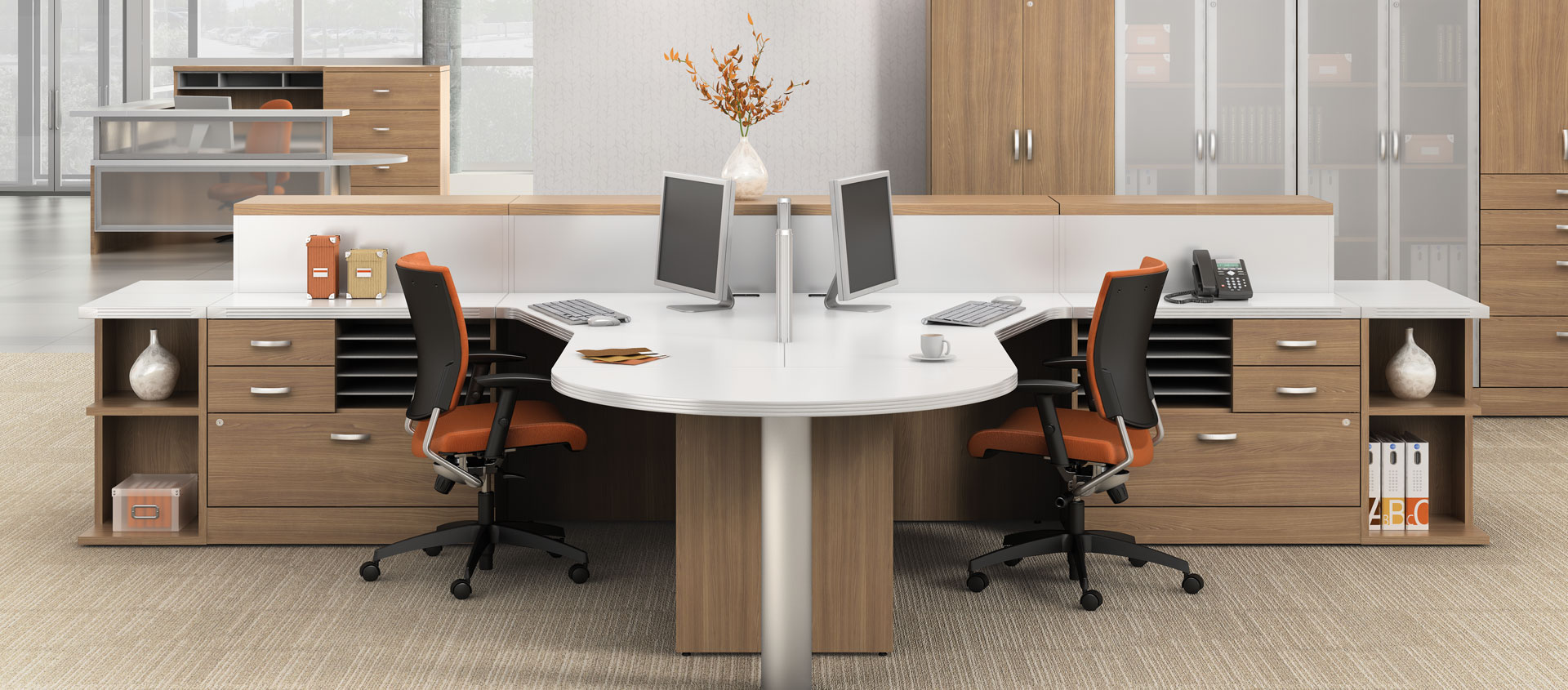 Small footprints with room to work.
Zira has storage options with over 370 components to make the most out of even the smallest of spaces.
products shown