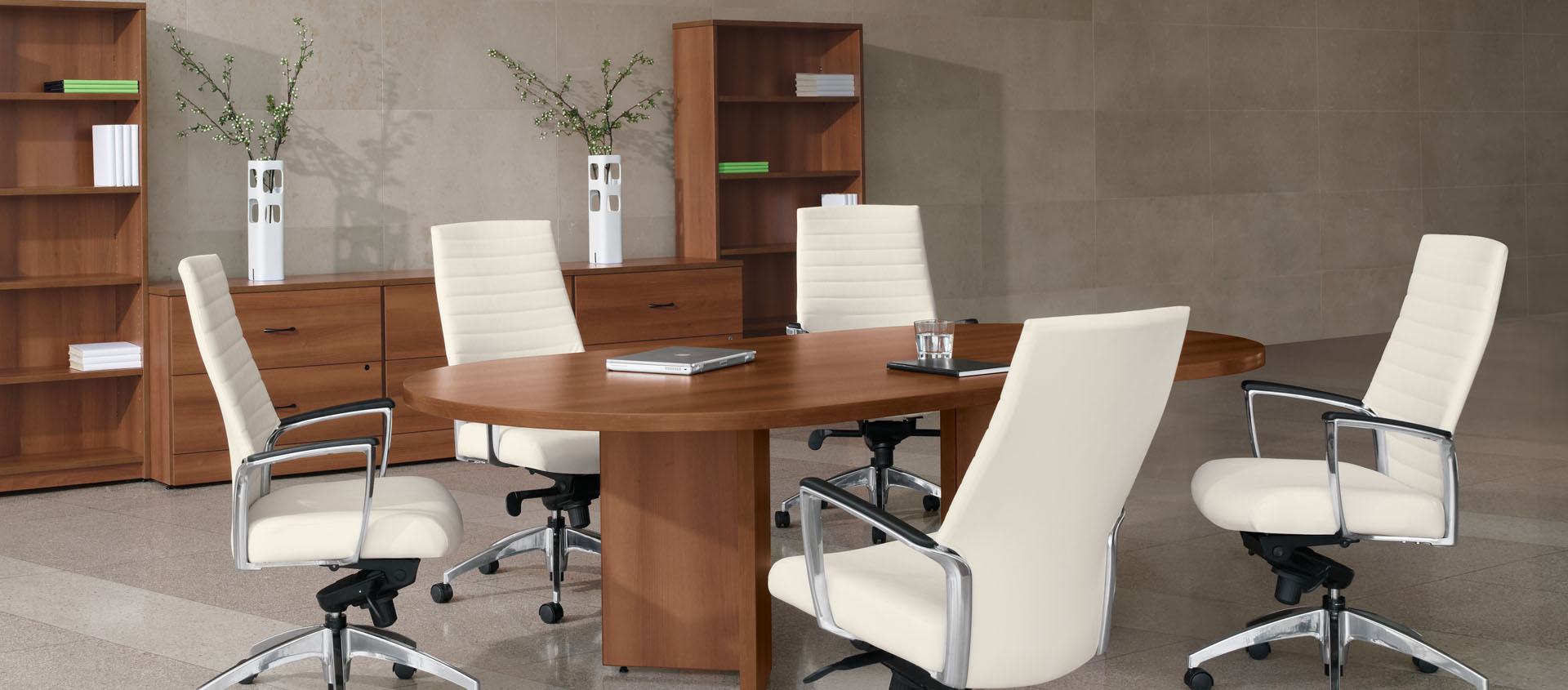 Adaptabilities® Tables
Adaptabilities completes the office environment with a full complement of conference and meeting room furniture.
Serving carts, audio visual cabinets and easy-to-clean white boards equipped with flip charts and cork boards support today's multi-media boardroom requirements.
Tables available in Round, Rectangular, Boat-Shapped and Racetrack shapes.
Bases available in Drum, "X", "V" and Panel shapes.
Drum Base available in Black (BLK) only.