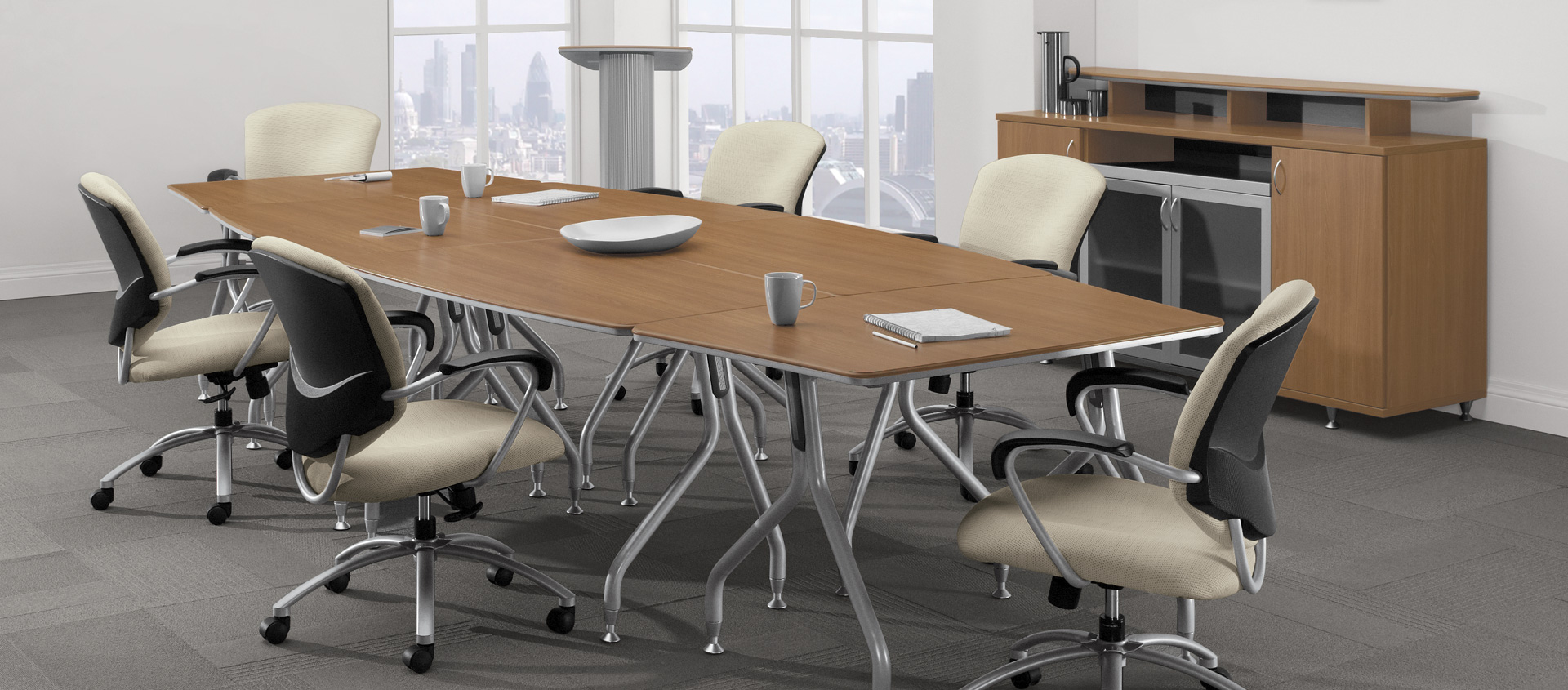 Bungee™ Tables
Versatile, efficient, economical.
Bungee comes complete with table tops, legs and Bungee cords, allowing quick and easy reconfiguring of table settings without using any tools. The multi-usage Bungee Tables are an affordable investment for growing companies looking for versatile and efficient meeting solutions.
Ideal for classrooms, training rooms and boardroom settings.
Moving from classroom to collaborative settings and back again is easy with Bungee. Individual tables are available in a wide range of surface shapes and are easily combined to quickly transform into whatever setting is required.
Optional modesty panels available on select models.
Available in fixed or flip-top surfaces.