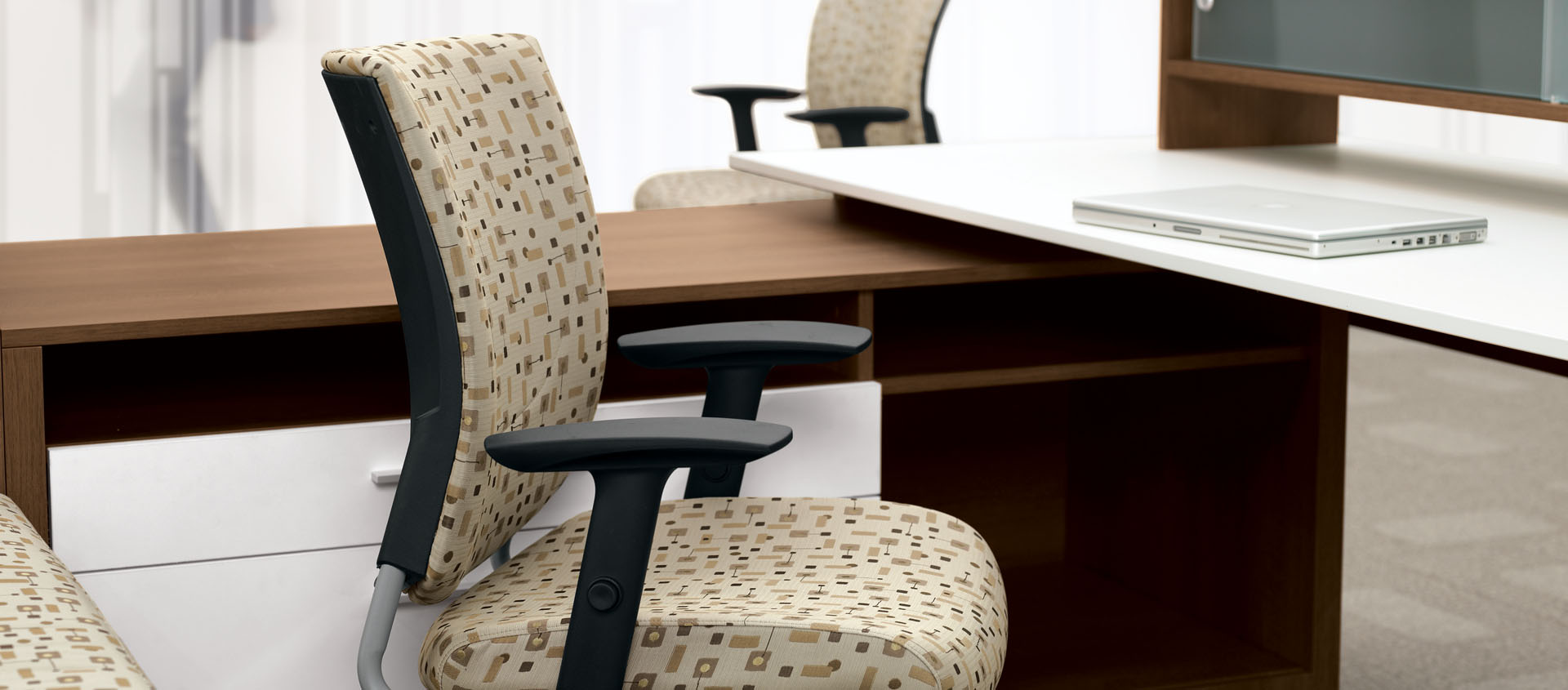 Graphic™
A contemporary task series with three distinctive back styles.
Unique posture mechanism allows both the user and the chair back to pivot from the same point in a natural motion.
Designed by Zooey Chu.
The chair back is designed to pivot from a point directly below the users hips resulting in a natural, ergonomic motion. Available as a durable nylon shell, a fabric upholstered shell, or a leather upholstered shell.
The tilt-tension can be adjusted to balance the user's body weight. The chair's back can be locked in either an upright or reclined position. Seat and arm height are independently adjustable.
G4 arms are height and width adjustable with durable urethane armcaps that slide forward and back.