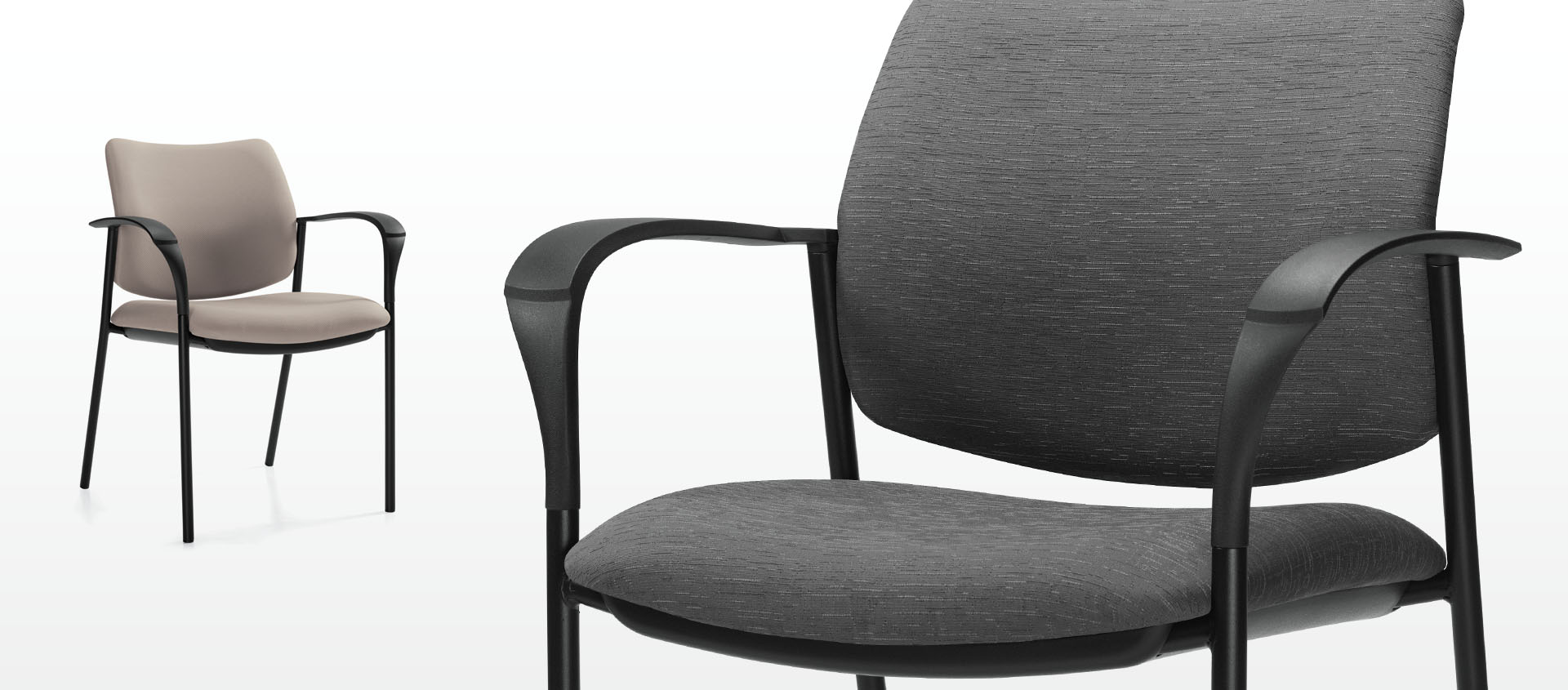 Sidero™
Multi-purpose seating with a sculptured look, featuring wide curved arms and a round tubular steel frame.
Four-legged side chairs are "wall safe". Rear legs hit the baseboard first leaving clearance between the back of the chair and the wall, saving both the chair and the wall from damage.
Arms are wide and full length, offering support to help stabilize users as they sit or exit the chair. The gently curved arms are made from incredibly strong fiberglass reinforced nylon. Armless models are available.
Sidero is equipped with a polypropylene seat shroud that helps stabilize chairs when stacked and avoid frame imprints on upholstered seats.
Four-legged models stack up to five high on the floor or eight high on a dolly (6909 stacks up to four high on floor only).
Models with casters stack 3 high on the floor. Stools and sled base models do not stack.
Designed by Zooey Chu.