Why Co-working Spaces for Women are Creating Controversy
Trend | July 31, 2018 | Beatriz Sanchez
As the corporate world deals with issues of gender-pay disparities, sexual harassment and too few women in leadership roles, female-focused workspaces are having a moment. They promise the usual coworking amenities of power outlets, Wi-Fi, and beautiful spacious spaces, with the added bonus of a community of female professionals and special rooms to relax, exercise and even breastfeed.
The trend first started in the U.S., but a ripple effect is happening in countries like Canada and the UK. These spaces are founded by women who believe females like them are a really big market, that until now, had remained unexplored. According to Amy Nelson, co-founder and CEO of Riveter (a women-friendly coworking space in Seattle), 'women are starting more than 1,000 businesses in the U.S. each day and at a rate that is five times faster than men.'
The #MeToo movement, the current political climate and the lack of support from big corporations to provide childcare have also made these female-focused workspaces very desirable.
However, not everyone believes they are necessary and some even find them offensive. The Wing, a women-only coworking space, is currently under investigation by the New York City Commission on Human Rights for possible gender discrimination due to its no-men-allowed-rules. This makes for an interesting debate: while these workspaces intend to provide a safe space for women, their practices could technically be considered illegal.
On the other hand, The Wing and other female-friendly workspaces around the globe welcome minorities of all stripes who might not feel comfortable being in other coworking spaces--such as women of different ethnicities and members of the LGBTQ community.
The demand for female-friendly spaces is irrefutable. The waiting list at The Wing for membership is hovering around 3,000, and most of these coworking spaces are looking to expand to new locations.
Here are five women's coworking spaces we consider to be the best.
1. The Wing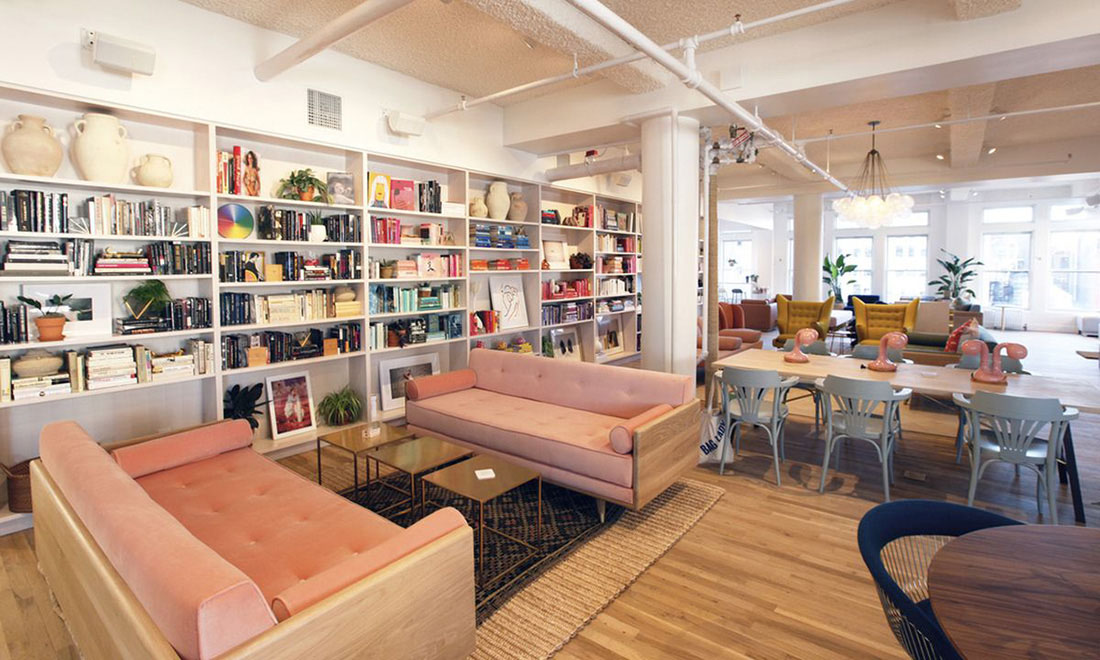 Founded by Lauren Kassan and Audrey Gelman in 2016, The Wing is a business run exclusively by women. Everyone from the founders to the assistant general managers are female. Together, they created a space which they describe as 'kind of like Mad Men--without the men.'
The Wing targets social media savvy women and offers amenities including talks such as 'F*ck Harvey Weinstein,' yoga and wellness classes, and a library of all-female authors.
The ladies have also decided to expand their brand and are about to release their first podcast called 'No Man's Land', centered on historic women.
Best for: Women working in media
Cost: Membership starts from USD$215 a month
Where: Flatiron, SoHo, Dumbo, DC and San Francisco (Coming soon: West Hollywood, Williamsburg, London, Toronto, Seattle and Chicago)
# of members: Over 2,500
2. The Riveter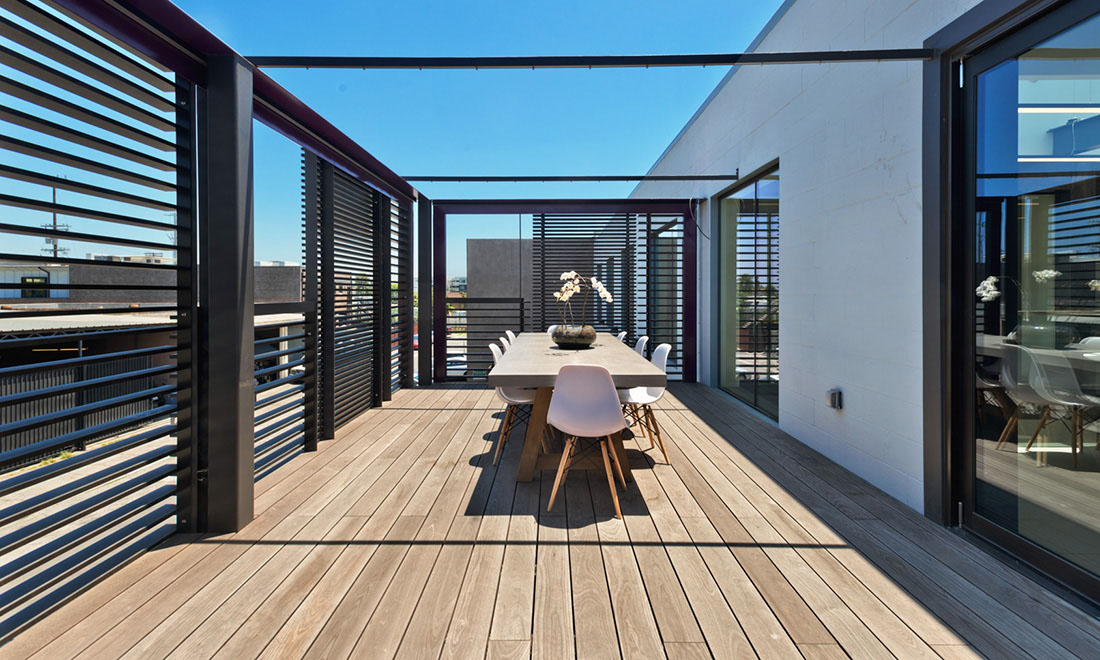 The Riveter is ideal for women who like to squeeze in a few hours of work between kid pickups and/or exercise. Its proximity to a SoulCycle and a yoga studio is one of the reasons its members choose to work here.
Another reason is the fact The Riveter is located in a residential area, which makes it more convenient for working moms who want to stay close to their kids. 'It also helps to bring costs down,' said Amy Nelson, co-founder and CEO of The Riveter.
Amy opted to create something female-focused rather than ladies-only to make space for teams with male employees.
Best for: Working moms and wellness-conscious women
Cost: Membership starts from USD$375 a month
Where: 2 locations in Seattle, 2 in Los Angeles
# of members: Over 700
3. Make Lemonade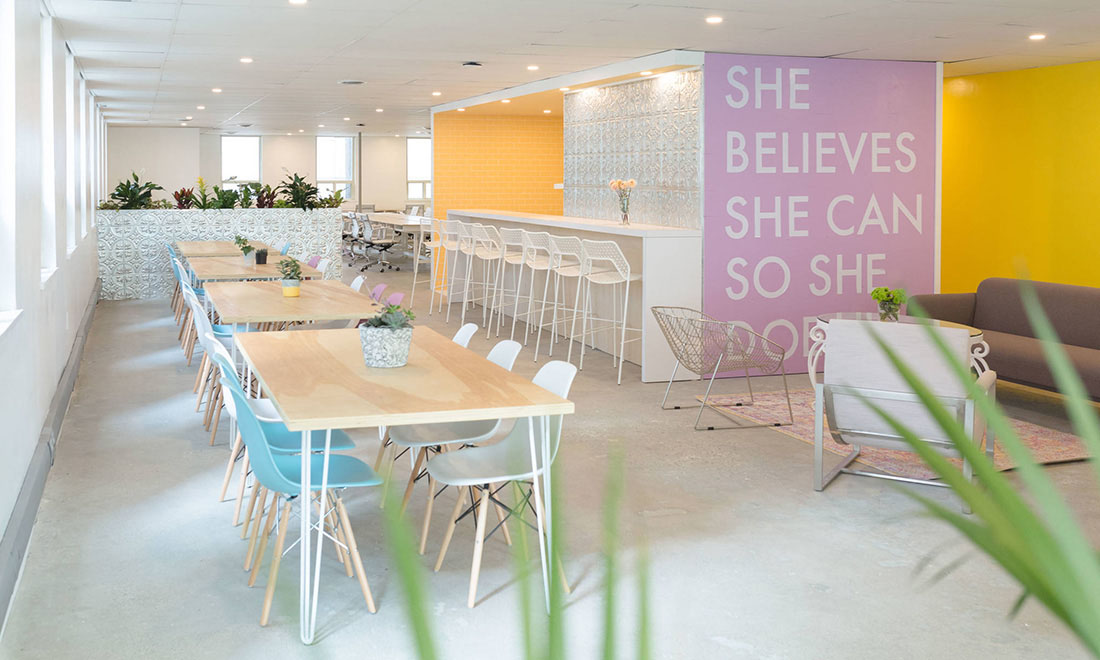 This female-focused coworking space was born out of frustration. Rachel Kelly, the twenty-six-year-old founder and CEO, had been freelancing for years and after a while she found working in loud cafes really challenging. Kelly figured if she felt this way, many others probably did too, so she created a place where she, and women like her, could work without distractions.
Kelly made Make Lemonade for women only because 'many of the communities she was involved with online were mostly made up of women.' Her goal was to create a physical space for them to work at together. Men are allowed to go in, as long as they align with the brand's core feminist values.
She keeps the women's spirits up by having motivational messages all over her yellow and pink walls and paying homage to strong female icons like Maya Angelou, Frida Kahlo and Beyonce.
Best for: Young entrepreneurs
Cost: For 'just a squeeze,' sessions start from CAD$25. 'A whole lemon" costs CAD$500 a month
Where: 326 Adelaide Street West, Toronto
4. The AllBright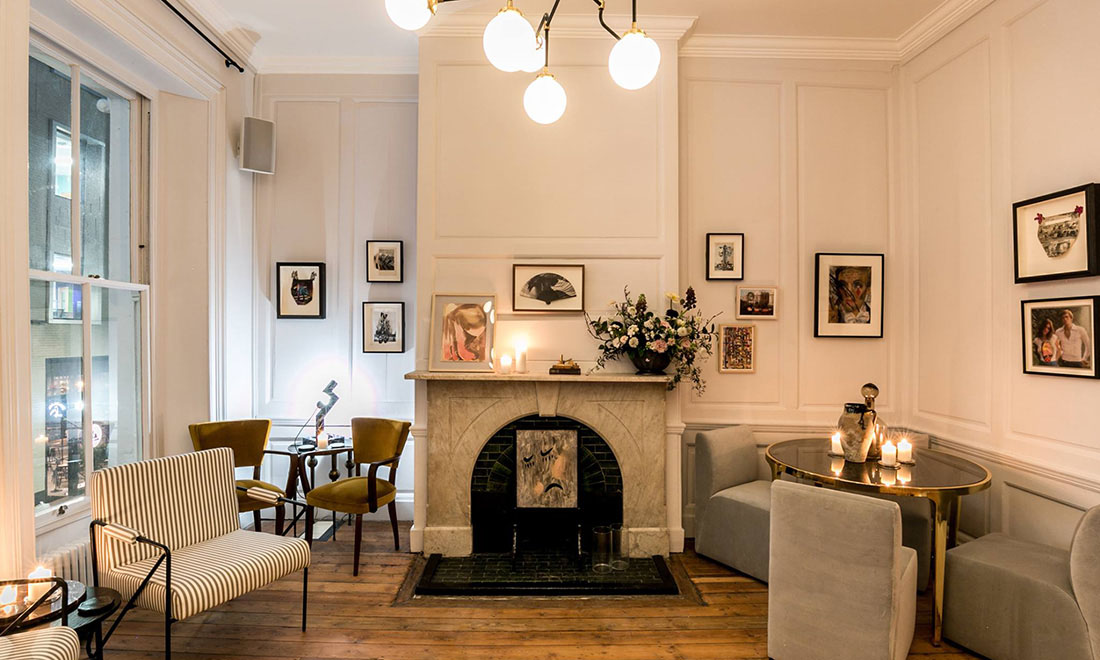 Its name is inspired by former US secretary of state, Madeleine Albright, who said: 'There's a special place in hell for women who don't support other women.' The AllBright was created for professionals with already established businesses. Unlike the female-focused coworking spaces in North America, The Albright has a no-kids-allowed policy.
It is located in a five-storey Georgian townhouse with interiors designed by studio No. 12 (London-based luxury interior design and interior architecture studio), and it offers workspace, meeting rooms and treatment rooms for relaxation, meditation and therapeutic treatments.
Best for: Established professionals
Cost: Membership starts at £750 (USD$976) with a joining fee of £300 (USD$390)
Where: 11 Rathbone Place, London
5. The Hivery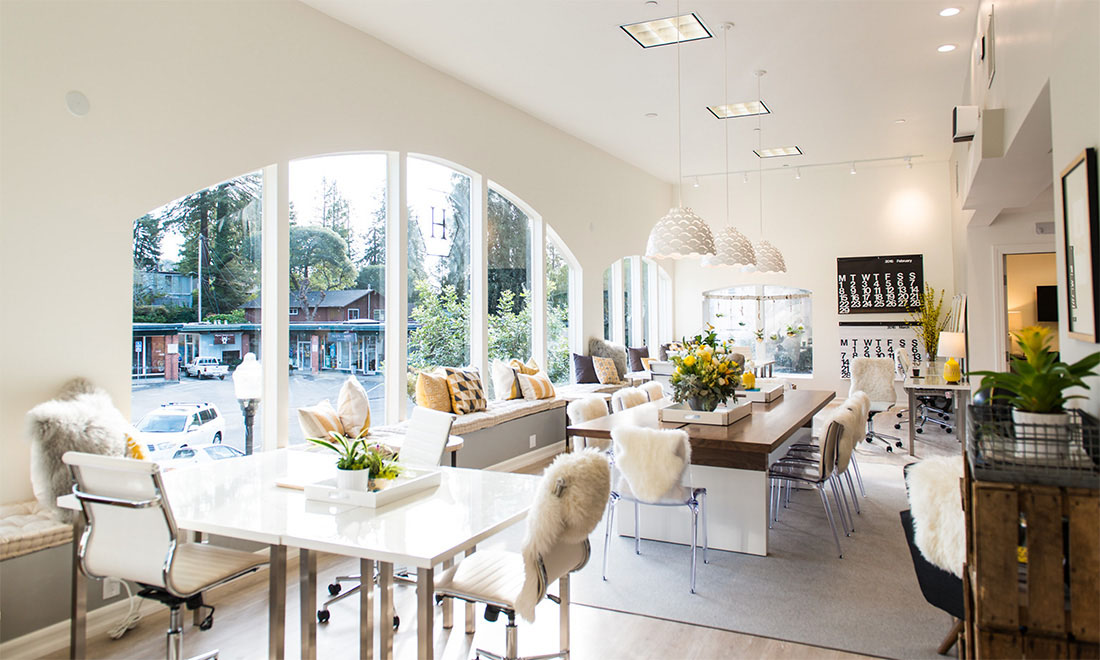 The Hivery opened its doors in 2014, making it one of the first women's coworking spaces in America. They have floor-to-ceiling windows that shed light on plants and their exposed wood. The Hivery interior design is so beautiful that they were given Wayfair's 2017 Trade Tastemaker Award for Best Office Space.
Members enjoy workshops and events, such as Wellness Wednesdays, tutorials by other members, art walks, and new member coffee chats. 'New members, especially moms with small kids at home, often exclaim, 'I can't believe how much I get done here.' It's because we've removed all other distractions, such as kids wanting our attention, laundry that needs to be done, and beds that need to be made.' said Grace Kraaijvanger, CEO and founder of The Hivery.
Best for: New moms who need a place to get things done.
Cost: Membership fees start at USD$75 a month for a community membership and USD$295 monthly to use the workspace 8 days per month.
Where: 38 Miller Avenue, #20, Mill Valley, California
# of members: Over 300 members
Enjoy this article? Don't forget to share.
---