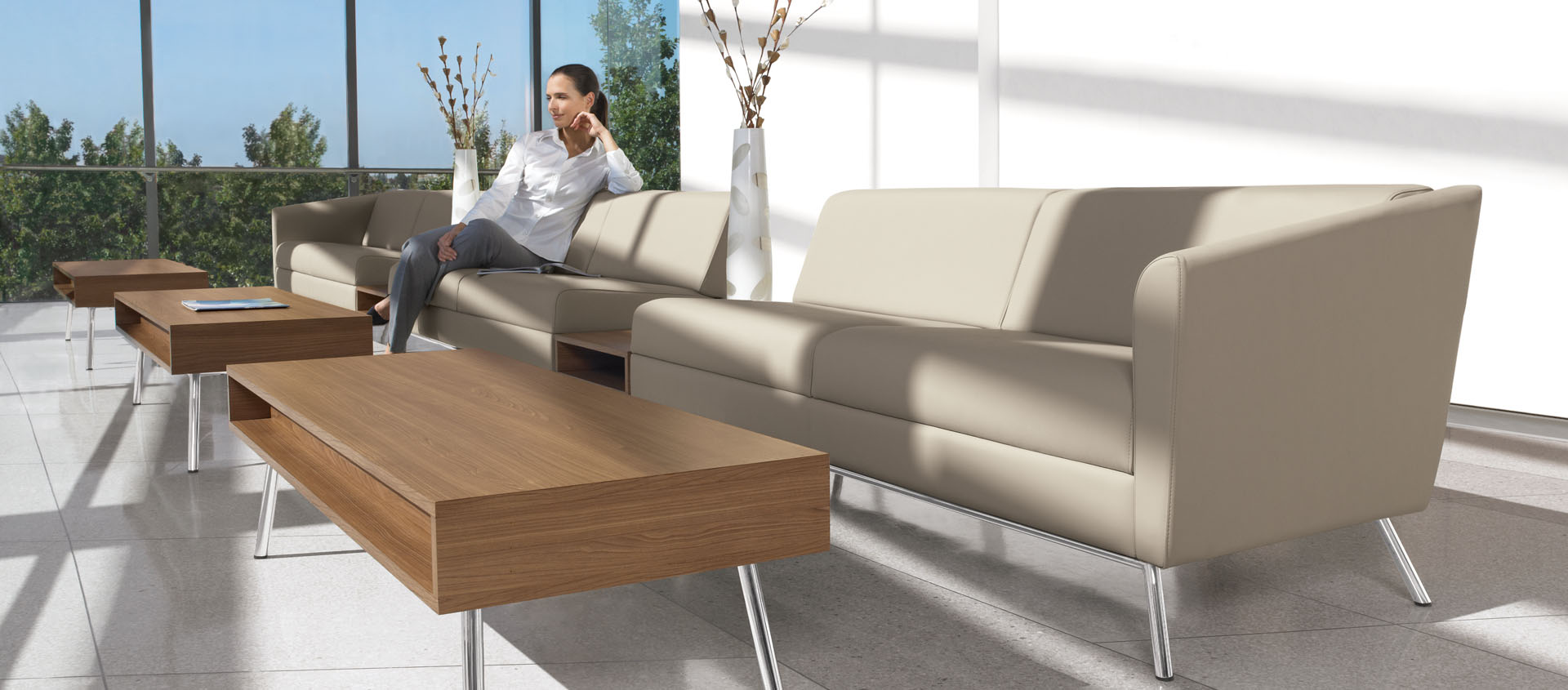 Wind Linear™
Wind Linear is an extension to our very popular Wind freestanding soft seating series of sofas and arm chairs.
Seating and freestanding tables can be used as stand-alone products.
Seating units can be linked together using bridge tables to create infinite configurations.
Wind Linear sofas are available in two widths, with and without arms, single arm sofas and benches.
Connecting inside corner tables are available to create a variety of popular 'U' shaped layouts.
Three legged table is not freestanding, intended to connect to seating on two adjoining sides, in 90° corner. Laminate top is 5" thick with solid edges on all sides. Chrome tubular base.
Requires Table Attaching Bracket kit (3360).
Also available are freestanding end and coffee tables. 12" height matches height of installed bridging tables. Laminate top is 5" thick with opening on front for storage and visual recess at rear. Solid sides. Chrome tubular base.
Suggested applications include executive lounges, public seating areas, reception seating, healthcare and nursing home lobbies.