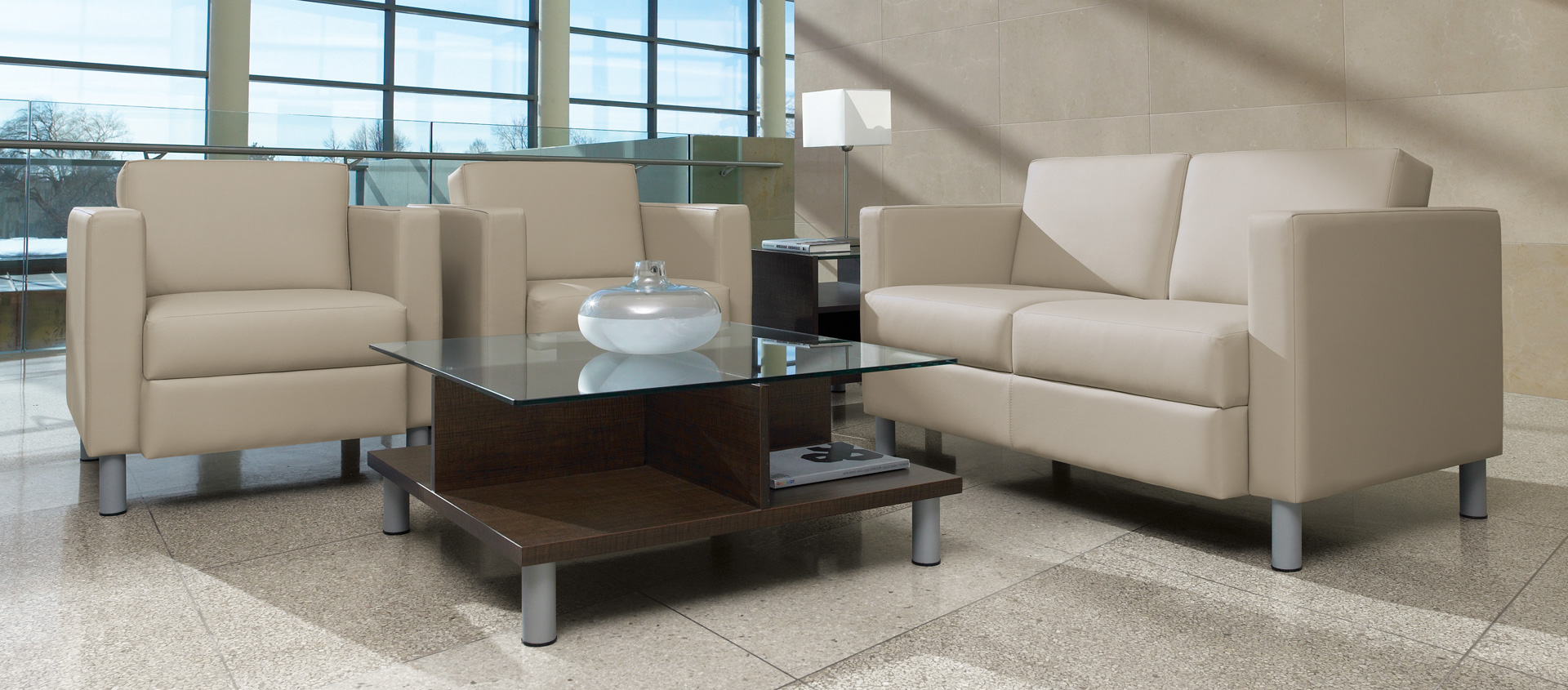 GC Citi™
Sleek architectural and contemporary, the pure simple lines of GC Citi underscore the minimalist design of this classic Tuxedo style lounge series. The steel leg brings a lightness of scale, while satisfying the need for accessibility.
The seat is fastened into place and removable over an open frame structure eliminating all barriers and traps below the surface.
The seat cushion is fully encased by the upholstery with a nylon zippered opening for access if replacement is required.
Seat structure is high density Ultracell foam over an elasticized seat suspension with waterfall front edge for extra comfort.
Seamless front upholstery method on the seat cushion preventing eventual breakdown of seams causing liquid penetration into the foam.