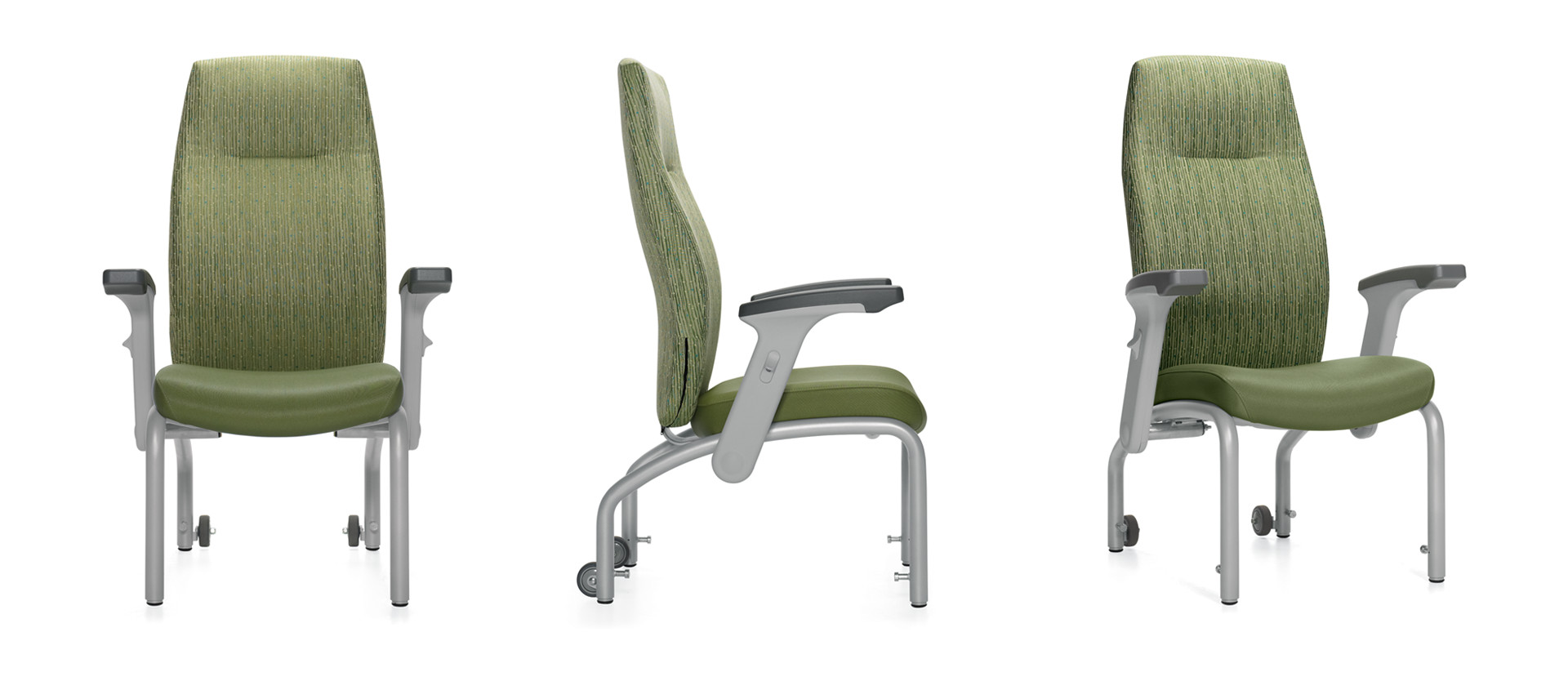 Nourish™
The ultimate patient chair.
Frame available in Black (BLK), Tungsten (TUN), Toast (TOA) or Platinum (PLT).
Armcaps are standard in Black self-skinned urethane.
Height adjustable legs are standard on all models (except Bariatric models and ottoman).
Rear casters allow 'tip and move' so the chair can be conveniently repositioned without lifting.
Flex back models available.
Transfer arms fold out of the way when trigger is released.
Active weight capacity for standard single seat is 350 lbs and 750 lbs for Bariatric models.