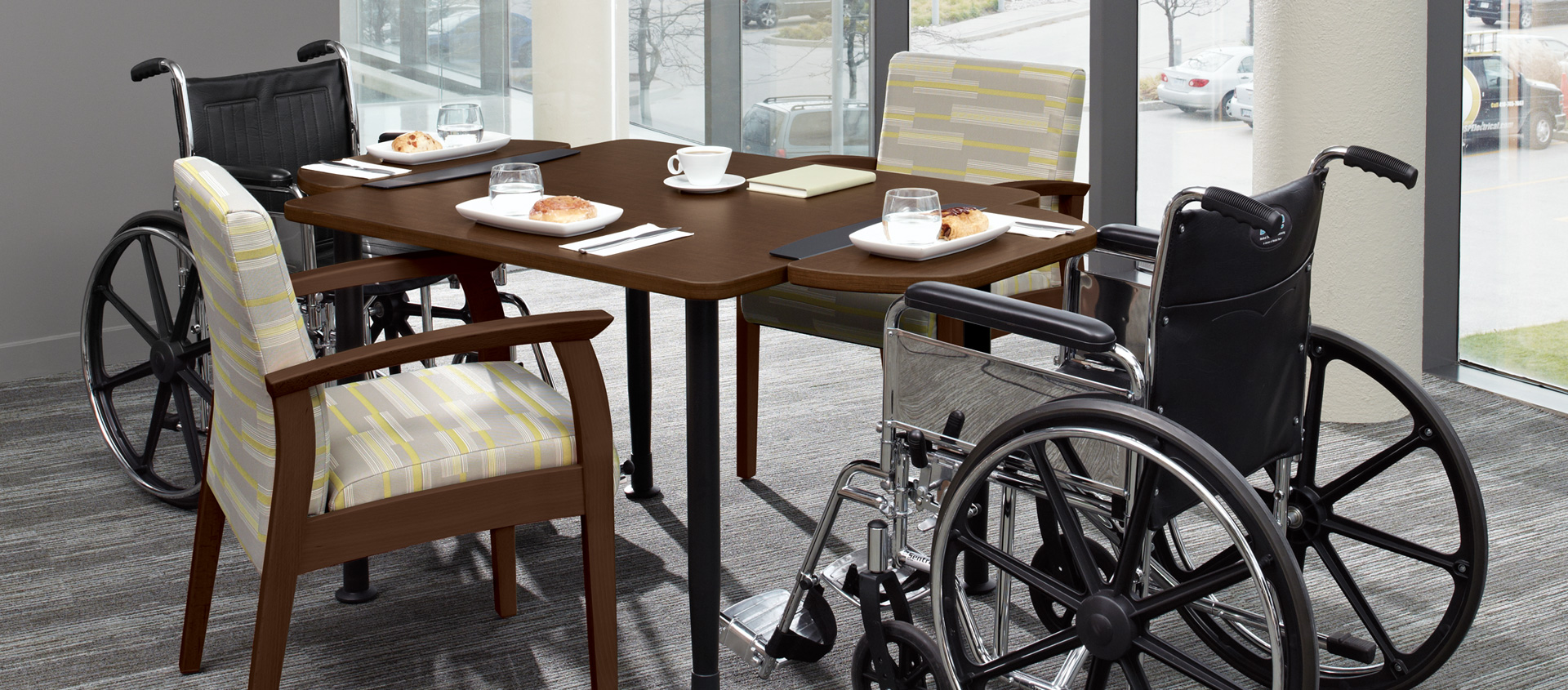 Tablet Tables
The unique tablet attachment was created in partnership with leading healthcare professionals, as a solution for persons using wheelchairs and the desire to be able to accommodate these people wherever they choose to sit.
The tablet provides a surface over the lap of the wheelchair user so they can enjoy meals or recreational activities along with everyone else.
For persons with leg extensions, the tablet is the perfect solution. It provides them with an overlap surface while preventing their leg extensions from interfering with anyone else at the table.
Tablet tables are a durable, high impact resistant solution that can be used for dining and/or activity areas. The tops are offered in a variety of beautiful thermally fused and high pressure laminates with a coordinating 2mm PVC edge detail.
The metal tapered leg is available in several attractive baked epoxy paint finishes.
All leg attachments utilize screws being inserted into pre-drilled metal inserts ensuring the strength and integrity of the product.
The tablet has a metal bracket that hugs onto the side of the table and is further secured to the surface underside with thumb screws into metal inserts for maximum safety. The table surfaces come pre-drilled to accept the tablets on all sides.
Heavy duty tapered steel leg finish and fixed wheelchair tablet metal components are standard in Black (BLK).
Glides have an adjustable 1.5" range.